Praise for

WHO IS BLUES Vol. 1: Doug MacLeod
"A good read about a damn good bluesman." (Blues Music Magazine)
"A life in blues music wonderfully captured, explored and explained." (Blues Matters)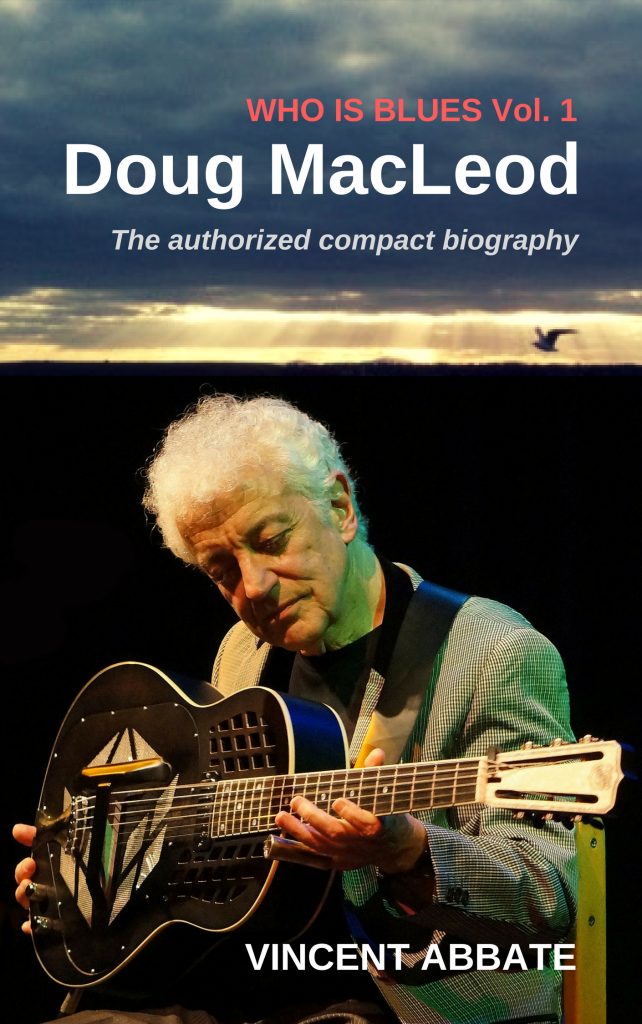 WHO IS BLUES Vol. 1: Doug MacLeod is an inspirational story of friendship, forgiveness, family and the great and mystical healing power of the blues.
The book traces the highs and lows of MacLeod's six decades in music and reveals how he overcame an abusive childhood to become a celebrated singer, songwriter and master of the blues guitar. From St. Louis to the coffeehouses of hippie-era Norfolk. From the backwoods of Toano, Virginia to the rough-and-tumble blues clubs of 1970s Los Angeles. From his electric LPs of the 1980s right on up to the recording of 2018's Acoustic Album of the Year Break The Chain. Along the way, he shares recollections of contemporaries like Albert King, B.B. King and his mentor George "Harmonica" Smith.
Check out the book trailer (and get a taste of Doug's music) HERE.
WHO IS BLUES Vol. 1: Doug MacLeod is available as a print or ebook via Amazon.com, Amazon UK, Amazon Germany and all other national Amazon sites.
The audio book version – featuring music exclusively recorded by Doug MacLeod – is available for streaming and download on your favorite online platform.